Ubrania są dla nas jak skarb. Potrafią mocno wpłynąć na przekonanie pracodawcy, żeby dał nam pracę, a także osobę bliską na zawiązanie jeszcze bliższej relacji. Przede wszystkim jednak sprawiają satysfakcję nam samym. Dobrze dopasowana odzież gwarantuje wygodę podczas jej noszenia, a także odporność na niekorzystne warunki atmosferyczne. Jest to szczególnie istotne podczas zmieniających się pór roku. Zwłaszcza teraz warto zainteresować się, jak wyglądają trendy na sezon jesienno-zimowy. Z pewnością będzie tam więcej oferty bluz, swetrów, kurtek, rękawiczek, szalików, czy czapek, a mniej okularów przeciwsłonecznych, czy też czapeczek z daszkiem. Ważna jest też marka oddziałująca skutecznie na poczucie prestiżu.
Odzież Biuro ochrony Rapu i jej fenomen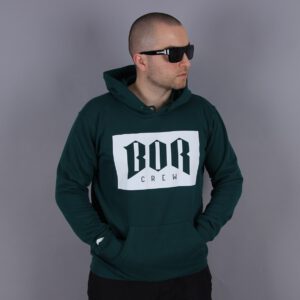 Popularnością cieszy się w ostatnim czasie asortyment od Biuro Ochrony Rapu. Jest to związane z wytwórnią B.O.R. Records, a założycielem marki jest popularny obecnie raper Paluch z Poznania. Jest to oferta skierowana przede wszystkim do fanów muzyki wydawanej przez wytwórnię. Odzież od Biuro Ochrony Rapu cechuje się prostym wzornictwem i kolorystyką. Kupisz ją tutaj: https://www.braggashop.pl/biuro-ochrony-rapu-prod-44
Biuro Ochrony Rapu ma do zaoferowania swoim klientom wiele rodzajów odzieży. Są tu bluzy, czapki, t-shirty, spodnie długie oraz krótkie. Można je otrzymać w różnych rozmiarach i kolorach. Ważne jest więc, żeby pod tymi względami dopasować produkty pod swój gust.