Damskie trapery rządzą w szafach wielu kobiet w okresie jesienno-zimowym, a wszystko dlatego, że są to buty uniwersalne, wygodne, ciepłe, odporne na różne, bardzo zmienne warunki atmosferyczne jakie towarzyszą w tym okresie. Z tego też względu na rynku dostępnych jest wiele doskonałych modeli traperów damskich, które już dawno odeszły od swojej standardowej, pierwotnej formy.
Do wyboru do koloru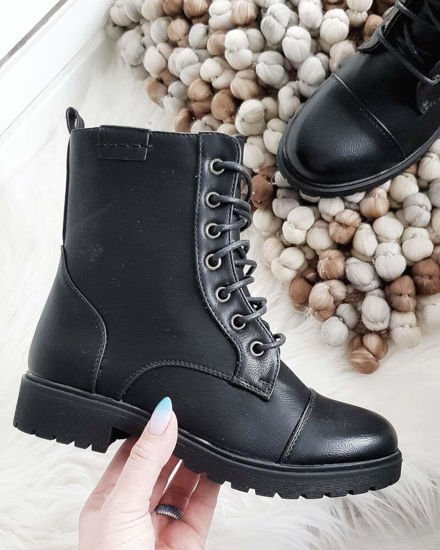 Niezwykle szeroka oferta producentów obuwia sprawia, że panie mogą wybierać spośród wielu dostępnych modeli traperów damskich. Dostępne są modele zarówno wykonane ze skóry naturalnej, jak i skóry syntetycznej, a także takie w różnych kolorach. Wśród nich znajdziemy modele wyższe i niższe, sznurowane lub zasuwane na zamek. Możemy wybierać spośród traperów na płaskiej podeszwie lub na tak zwanym traktorze. Ogrom kombinacji sprawia, że każda z pań znajdzie swój idealny model na ten trudny czas.
Wysokość ma znaczenie
Podstawową rzeczą, na którą powinno zwracać się uwagę podczas zakupu damskich traperów jest ich wysokość. Odpowiednio dobrana będzie zabezpieczać nie tylko przed chłodem, ale też będzie minimalizować ryzyko różnego typu urazów. Najlepiej, kiedy damskie trapery sięgają przynajmniej do kostki (zobacz przykładowe stylizacje). Ma to szczególnie ważne znaczenie, ponieważ wówczas doskonale chronią przed deszczem i śniegiem, które nie dostaną się do wnętrza buta z góry. Ponadto te sięgające do kostki dają lepszą stabilizację stopy, co wraz z połączeniem z odpowiednią podeszwą minimalizuje ryzyko wszelkiego typu urazów.